Stephen Manley guest starred in "A Ransom for Yesterday", one of the missing Mannix episodes from season 8. He played Peter Graham, a young man who had been kidnapped and was missing for six years until the case is solved by Joe Mannix. The episode originally aired on Feb. 9, 1975. Mr. Manley was gracious enough to share his thoughts of guest starring on Mannix, giving us a glimpse into that "missing" episode. There's a touch of irony there...if we had Joe Mannix, perhaps the missing episodes would be found, just like Peter Graham.

***

Here is what I remember from my experience on Mannix(I reviewed my musty script with the orange cover. The date reads: December 31, 1974, 3rd revised final draft. Written by Mann Rubin, Prod. # 60058-190. Unfortunately I cannot locate the call sheet, but I have some interesting things to recall.

I had just finished a 4 month shoot on "The Hindenburg" where I had received 2nd and 3rd degree burns on my last day of shooting, mid-November of 1974. Mannix was my first job back on my feet. I remember it was winter, the script date tells me we must have shot this in the begining of January 1975. I was to shoot for one day on location. My part was of a boy who was kidnapped ( I was always playing a little boy who was kidnapped, crippled, handicappped, dying of desease, orphaned or European). Mannix solves the case and reunites me with my wealthy parents a few years after my kidnapping. I do not recognize my parents and there is a emotional exchange with my theatrical mother who has not seen me since I was two years old.

My mom, Stella, and I arrived at Paramount and waited for the transportation dept. vehicle that was to take us to an estate where the location was. It was a beautiful sunny morning. As we waited, Bill Bixby, who was directing the episode drove up in a little sports car with Mike Connors and waited with us! The Trans. dept. sent the only available vehicle they had free: a black limosine! Bill Bixby said: "Works for me!!" and told my mom and I to jump in with Mike Connors and himself!! Mom was in 7th heaven as we drove out to the location with the star and Bill Bixby, who entertained me with some of his close-up magic while Mike Connors laconically smoked a cigarette and smiled. Both were very classy gentleman. The few of a dying breed that I have not seen replenished by any of the new stars or directors. Mens' men like James Coburn or James Garner. Very kind, very strong.

We drove to a locale that I can't recall exactly where it was. My gut says Agoura or Calabassis, that was the usual 70's location area for estates with horse property. In January, it would have been very green. We arrived at a beautiful home where most of the day they shot other scenes they needed. I remember the woman who played Janiice Graham (my mom) riding up on a horse, English style in equstrian wardrobe. I also remember that the actress did not feel well and I felt bad because she was a very pretty
lady. Even at ten I had an eye for blondes!! But I recall people asking if she needed to rest. She was very professional and kind. We shot our scene where she had to touch me and cry. I did not like to see her cry and tried to make her smile. Strange how reality and fantasy blurs in a theatrical moment and becomes a reality of its own. The shoot finished, I was released, Bill Bixby and Mike Connors bid my mom and I a very gracious farewell and sent us back to Paramount in the limosine. They had to stay and coninue shooting for the day. I do not remember meeting the woman who played Peggy.

The tragedy: Janice Graham was played by Diana Hyland, John Travolta's love who passed from cancer a year and a half later in his arms. Bill Bixby also died a few short years later. All great people, very kind. That short day has a warm memory. If they are releasing Mannix on DVD season by season, I am sure this episode will be a part of the set. I seem to be materialising in many 70s T.V. collections recently!! Thanks so much.

Stephen

P.S. I remember reading that Bogart was Mike Connor's idol. He very much wanted to be in the television remake of Casablanca and was sad when the role went to David Soul. Makes sense, Mike Connors was a Bogart kind of guy. Might give a new perspective to watching his characterization of Mannix. I'm sure Mr. Connors loved sharing that.


Pat,

I grew up in Hollywood and in fact the street I lived on was used for filming quite a lot. The house on the corner was used for the outdoor shots as Mannix's office. I would watch them film when I was very young. Never did I think that someday I would be on the show. Mike Connors was fun, laid back and had a good sense of humor (he reminded me of Burt Reynolds.) I remember I thought he was so handsome and clever. He told me how impressed he was with my ability to act at such a young age and was surprised at how mature and serious I was.

We filmed most of the outdoor scenes for the episode in Griffith Park. Then for the scene of me on the balcony where I was going to jump off (thinking that I could fly) was filmed at a sky scraper apartment building on Los Feliz Blvd. I was standing on a little wobbly glass top three legged table on the fifteenth floor balcony leaning over, with a man hiding behind the balcony's short wall holding my ankles (in case I fell over!!) The camera was down on the ground level and the people driving by who didn't see the camera thought I was going to jump and had a minor collision! I was frightened by the height but I was a very focused little girl and just did what I was told and tried to make the shot look realistic, never thinking that I was putting myself in so much danger.

By the way, please visit my web site at www.pamelynferdin.com and read my essays of which I am very proud and will be adding more as time goes by. I worked with Bridget Hanley by the way (if my memory serves me correctly) on a pilot called Guess What I Did Today with
Fred Gwynn. She played my mother and was one of the nicest actresses I have ever met.

Pamelyn Ferdin
(Television actress/Mannix episode "Fly, Little One")



Dear Patricia,



Mike and I remain friends to this day. I had lunch with him last week. Mike is one of the nicest guys I ever worked with. We first met in the early 50s when we both tested for the lead in a film at Warner Bros. The role went to Gene Nelson.



We worked again when he guest starred on the Untouchables - a series in which I had a running part with Robert Stack. When my series ended, work was scarce - I worked on Mannix and our friendship was renewed. After that, it seems that I did a Mannix every year the series was on the air. I found out that Mike told his casting director to use his friends if they suited the part. Mike put my name on that list along with other friends like Dick Bakalyan, Tige Andrews, etc.



My best to you,

Paul Picerni

(star of "The Untouchables/numerous Mannix appearances)



Dear Pat,

Mannix was a very memorable show for me. It was my very first "Guest Starring Role" and I beat Jodie Foster out for the role!

It was also the first time that I noticed what a handsome man was (Other then my dad). Mike Conners was larger then life, very good looking and I noticed it! He was sweet and kind and gave me lots of attention.

Another strong memory was when we did the scene where Mannix saves me from the speeding car. We rehearsed it many times and the car never got very close. My Mom and the Social Worker, that has to be on set at all times when a minor is working, were watching very closely because if at any time it looked as if I was in danger the production company would of had to hire a 'stunt double'. The problem is that there is no such thing as a minor stunt double. They would have to employ a "little person" over the age of
eighteen, and that never looked like a real little kid. What happened next is etched in my mother's brain. When they rolled film, the director planned, with the stunt driver, to start the car a few seconds earlier so that by the time Mannix was to 'save' me the car would indeed be almost upon me.

The scared look on my face and Mike Conner's was real. My Mom and Social worker screamed and needless to say... there was only one take to that shot. I believe the social worker reported them and the Production Company was fined; But as things go, they would rather pay a fine than not get a great shot. It was probably very dangerous but I think it should make Mike Conners even more appealing because he really did save me.

I hope this story is enjoyed by your web-site members. It's great to tell the story and relive it again myself.

Thank you for contacting me. I hope to speak with you again.

VERY SINCERELY...

Patti Cohoon-Friedman
(Television actress - "Here Come the Brides"/Mannix episode "Bang, Bang, You're Dead")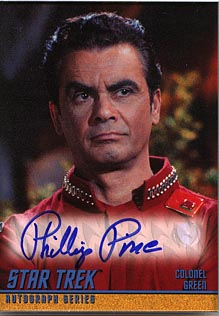 Phillip Pine
Phillip Pine is one of the most underrated yet best character actors working. From "The Twilight Zone" to "Star Trek" to "Mannix", he guest starred in numerous series during the Classic Era of television. The gifted Mr. Pine played all roles equally well from good guy to pure evil. Many will remember him as Col. Green from "Star Trek." But Mannix fans appreciate his many performances as well. Below he recounts his experience working with Mike Connors on the Mannix set as well as his long-time friendship with the late Ward Wood (Art Malcolm).

Ms. Talley, We elder actors are always flattered when a writer or reporter asks us something about our past and I am no exception. The only thing I remember when I was working in an episode of Mannix is that one morning I had a very early call. I was delighted that they had decided on a day, for Mike had to finish his scenes in the script, and there was only one scene to do that day. I was called early, so I called my agent about it and was told he could get me an appointment for a part in another show. Since I'd been called early for Mannix, I was delighted and said I would be done by noon. Wrong!! Everything with the lights, scenery, sets, two scenes were scheduled because they had to be redone. Then an outdoor scene had to be re-done. I couldn't get my scene in time fo me to go to the interview and had to cancel it. Ward Wood and I wrote several scripts together (not for Mannix) and were friends. When I first met Ward, he was under contract to some studio as an actor. Later I directed a play and he played one of the leads. We also produced Posse From Heaven starring Fanne Fox. I thought you might like the enclosed copy of a poster. It was much larger and in color. It played in Washington, D.C. where it made a splash - booed her for the scandel about her and an elderly congressman, Wilbur Mills. She naked, poor Wilbur drunk. Ward and I made very little money on that one. Well so much for the Hardy Boys. May the force go with you (I also was Col. Green in Star Trek). Have a good day, Phillip Pine


Dear Patricia,



Thank you for your kind letter. I enjoyed playing the bad guy for a change! Also it was the beginning of a long friendship with Mike and Marilou (Hampton's spelling) as well as John Ritter.



Krekor (as I sometimes refer to him) taught me to play backgammon during the filming of Mannix. Being Armenian he had played all his life and during this time it was one of the most popular games at L.A. clubs. He had a philosophy

about the game that I still hold to. It isn't just odds and math involved, the game is also mentally defeating your opponent by recognizing the ebb and flow and knowing when to be aggressive or defensive. It made me a very good

player and I used to beat Jim Garner regularly. He used to get so mad! I hope this helps. Mike is a terrific guy I see occasionally at charity golf events.



Sincerely,

James Hampton

(Character actor/Mannix episode "Hardball" - Mr. Hampton pictured with another Mannix alum, Larry Storch from Another Final Exit)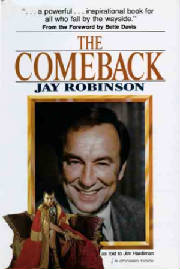 Dear Ms. Talley,
My recollections of my five guest appearances on Mannix are all about what a dear, kind and generous person Mike Connors was and I am certain still is today.

"Pressure Point" was my first appearance back on the screen in 10 years and Mike made it a great experience. I would appreciate any of the tapes you have from the show. The only ones I clearly remember are "Pressure Point" and "Overkill." The other three are a bit vague after all these years. I have none of the tapes.

Best of luck with the web site.
Jay Robinson

***

Dear Pat,
Thanks so much for sending the tapes! I had quite forgotten the plots of those shows and it was fun to see myself 35 years ago. Are you aware of my early film career 1953-1958 - Caliguila in the "The Robe" and "Demetrius and the Gladiator" etc., or my autobiography "The Comeback" published in 1979? Check the Internet.

Best -
Jay Robinson
(Movie/television actor/numerous Mannix appearances)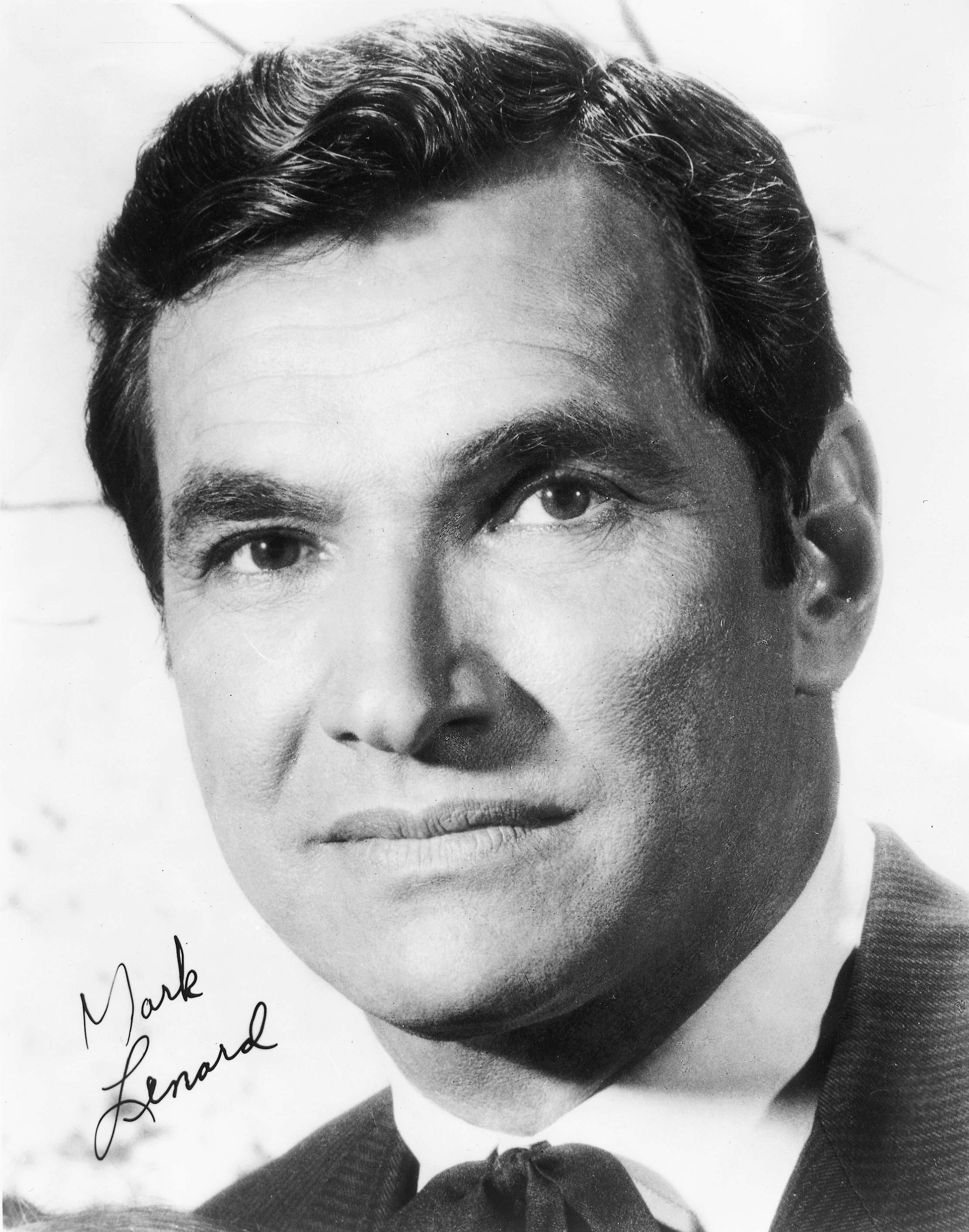 Mark Lenard - "Desert Run"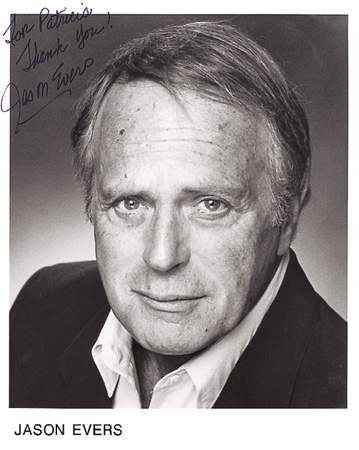 Jason Evers - numerous Mannix appearances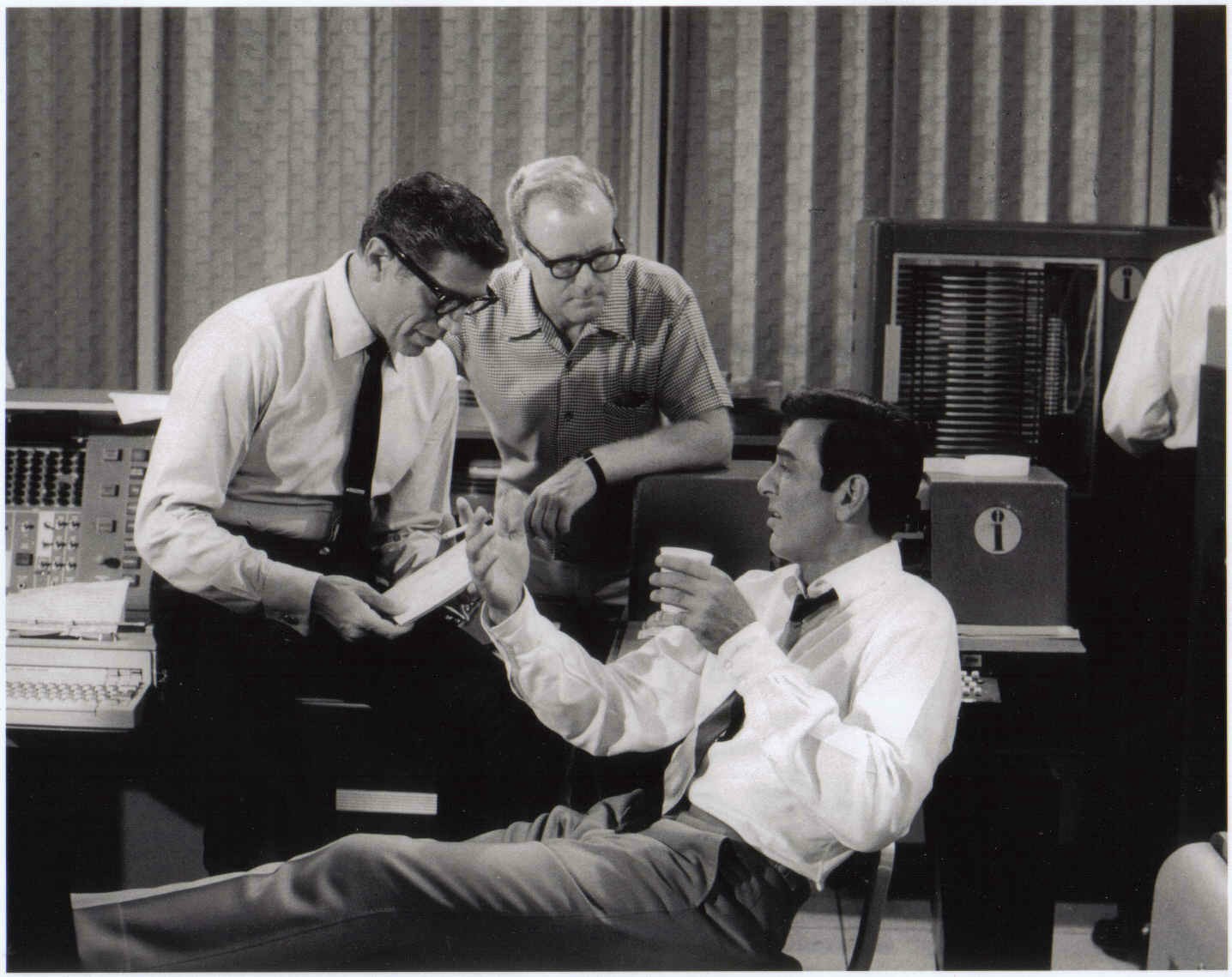 COMMENTS PROVIDED BY VICTORIA LUCAS, daughter of JOHN MEREDYTH LUCAS (in photo - provided by Victoria Lucas - above with Mike Connors and Joseph Campanella):



Thanks for the lovely email and the link to the the Mike Connors site. I've forwarded it to my brother and sister. My father called Mike Connors "one of the nicest actors I ever worked with" so its no surprise that he is a great guy still.



Just before he passed away, my Dad wrote a memoir about growing up in Hollywood (he's the son of a writer and director himself) and his subsequent career. We have a little website for it: http://www.eightyoddyears.com/book.html

if you want to take a look.



He only has a couple of pages of the book devoted to Mannix (he tells about the accident while shooting on Lake Sherwood where a stunt jet boat crashed into the camera raft and the crew (including Mike) were thrown into the

water) the so I wouldn't recommend buying it but if you go to the website and click on "Gallery" you can see a photo of my father with Mike and Joe Campanella on the set.



It's funny, but growing up I didn't pay a great deal of attention to the work my father did -- well, kids seldom do, anyway -- but now I realize that many of the shows gave pleasure to a great many people. Looking at the Mike Connors site, for example, made me very happy and proud that my father was a little part of it.



Best,

Victoria




Patricia,

Got your request.I'm surprised anyone remembers an episode of a show filmed over thirty years ago. My memory of that event is not as clear today, but I'll do my best. You can
always email me if there's something else that you need.

Percy Rodrigues was an absolute prince of a man and because that was one of my first acting jobs, he was extremely helpful. I had to show a great deal of emotion when he's shot and it was difficult for me since my experience was
limited. It was the first time I had cried in front of fifty people. since then I've been blessed with the skill to do it quite easily. Also, I had to do a lot of stunts, i.e. running and jumping. I sprained my ankle on a roof top the first day and had to shoot the entire week with that affliction. For most of my stunts, the producers hired a stuntman. I laugh now, because at the time there were very few, if any African American stuntmen, so my stuntman was a white guy, made up in black face, Afro and all. If you look closely, you can see the difference.

Mike Connors was a very professional guy. He went about his job with very little fuss. I have to say, I never really spoke with him. I spent some time with Gail Fisher. She was quite a stunning and intelligent woman. Very strong, very opinionated. Loved her...Here's a closing tidbit. I had just appeared on a segment of BONANZA. Michael Landon had a lot of influence on the Paramount lot, where we filmed MANNIX. He spoke with the producers of MANNIX about me and that's how I got the part.

Yours,
Harrison Page
(Regular on JAG/Mannix episode "Tooth of a Serpent")



Dear Ms. Talley:



I suppose nostalgia is at least a thought process that relieves us, however briefly, from the dark thoughts we all share these days. I do thank you so much for sending the tape of "Return to Summer Grove." I had forgotten so much about it and it is an odd sensation to see oneself and others in a sort of time warp. I can contribute little more than I mentioned earlier about the production. I thought the script was good, ditto the performances. Although Vic Jory was getting awfully carried away there a couple of times. I hope all goes well with your group. Believe me, I do appreciate your kind thoughts.

All best regards over to you...

Booth Colman
(character actor/Mannix episode "Return to Summer Grove")



Mannix was a lovely show to do - Mike Connors particularly nice and supportive - easy to work with. Gail Fisher - just the sweetest woman. I adored the producer - the crew with a few exceptions - top rate. I can't remember funny experience - just a general feeling of pride at being part of a show I really enjoyed watching."

Jessica Walter
(Movie/television actress; several Mannix appearances)



Mike Connors and I became backgammon enemies on his shows. He took my money regularly but I got even by allowing a strand of hair to fall over my forehead - miffed, I have always supposed - he pushed his trademark curl back into his Syrian (sic) mane.

Finis.
Wm Windom
(Movie/television actor; several Mannix appearances)



My wife (Marianne McAndrew) and myself both appeared on Mannix. Don't remember the title of her episode ("All Around the Money Tree"). My only memory of doing "Pressure
Point" was of lying on the floor, unconscious,, waiting for Mike Connors to come in the window and find me. It was my first day on the show and first shot. The director called, "Action". I waited. Long moment. Then I heard giggling, opened my eyes a bit and saw Connors coming through the window wearing a woman's night gown. The crew exploded with laughter. Connors was fun and funny to work with. I told my wife that when she was cast in the show. She introduced herself to him as my wife. He told her it was a pleasure
working with me and then proceeded to make a pass at her.

Stewart Moss
(Character actor/Mannix episode "Pressure Point")


Joan Van Ark will always been known as Gary Ewing's wife on "Knot's Landing", but long before she starred in that series, she appeared on "Mannix."
Mike Connors, Mannix himself, was one of three class actors I have worked with (James Garner and Mark Harmon were the other two), who were both "actress" and "diva" friendly. They, and Mike in particular, were always attentive, generous and helpful on the set, in rehearsals and shooting. This is a huge plus when you are working on film and TV. It is the gentle, subtle, but, oh, so important hand in the middle of your back that gives support to a fledgling actress. God bless you, Mike Connors . . . and thank you! Joan van Ark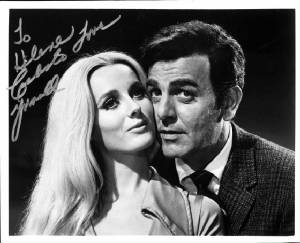 Celeste Yarnall guest starred as Tawny in the third season opener "Eagles Sometimes Can't Fly." She has since gone on to earn a Ph.D. and write a book entitled "Cat Care Naturally." You can check out Ms. Yarnell's web site at:

www.celestialpets.com
Meanwhile, she was gracious enough to share her Mannix memories with us.
"What happened was - do you remember the scene - it was kind of a fight scene - one of the other actors grabbed me by the hair. He really grabbed me so hard, he pulled a chunk out. I was in tears and the director Stuart Hagmann shut the set down for a little while. And he tore that guy apart. He said that he was going to see that he never worked again, to injure an actress. He (the actor) just kinda went out of his mind.
There's a fine line between living what you're doing but still being conscious that it's a part. You're still hitting your light marks, still hitting your foot marks, still playing your scene. You don't have to tear somebody's hair out. He took a while handful of hair out and the director tore him to shreds. I was in terrible pain. The guy was way, way too rough. I'm not sure if they printed the one where he actually tears my hair out or if we actually did a retake. But that's a pretty powerful story.
Then I remembered also that Mike was really nice to work with. He was a lovely gentleman.
Another thing I remembered was I had to scream and I think somebody clamps their hand over my mouth. That was really hard, when they're doing that close-up and you just suddenly have to scream. I was screaming so much that I was starting to lose my voice. I'm thought of as a 'scream queen' now because of some of the horror stuff I did. But actually I really got to scream in Mannix. But they may not have printed it that way. I think they just ended up clamping their hand over my mouth, kind of muffling the scream.
I had become friendly with Georg Sanford Brown. He was just a lovely, lovely guy. He and his wife were really sweet people. My daughter was born the 4th of July 1970 and Georg surprised me and came to the hospital to see the baby and me.
Those are my three powerful memories of the Mannix shoot. I'll tell you that the scene at the end - the crying scene - I was wearing absolutely no makeup so I went from being rather heavily made up as the dancer to having virtually no makeup on. That was the scene where we're in the office and I'm wearing all black."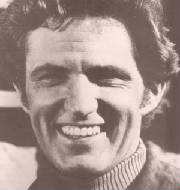 Dear Pat:

I appreciate your thoughtful gift of the Mannix episode, " The Girl in the Polka Dot Dress," in which I portrayed that devilish con man who went to any lengths to make a buck, even murder. I must confess that this was the first time I saw this particular Mannix and enjoyed watching it more than I thought I would. I remember now that I was out of the country when it was aired. Some actors are either embarrassed, made self-conscious, or just plain uncomfortable watching themselves appear sort-of naked on film. At least that's how it feels to some of us. I may be one of that nutty bunch of thespians, who, having been trained to act in the legitimate theatre, felt it was only 'safe' being on stage.



A few things that popped into my consciousness as I sat there watching my comings and goings in Mannix, had to do with Mike Connor's hair dresser. (or was she the makeup person?) I think her name was Christine George. Mike was a very pleasant man and didn't play 'the star' in his workaday life. He surrounded himself with an affable, competent crew and the soundstage was run in an orderly fashion under his watchful, parental overview. The only troubling moments Mike appeared to have was when his hair became dishevelled during a windy day or in an action shot. Christine George was always on hand to rearrange and fluff up his softly manicured coiffure. She once whispered to me that Mike thought his head was badly proportioned and required all the help he could get in the prettifying department. He wasn't a self-conscious person but thought that if he was expected to be 'the leading man' and sexy, then so be it. If he had to look handsome, then that was just a small part of the rules of his trade. He knew what was expected of him and behaved accordingly.



Alf Kjellin was the director of the Polka Dot episode. I think he was born in either Sweden or Denmark. He had been a successful film actor in Europe and starred in a couple of Hollywood hits just after W.W.II. He was sensitive to the needs of all the performers in the cast, not just the principals. That's not always the way it happens in Hollywood.



I had worked with Alfred Ryder years before in New York City. He was the follow in the story that read the tarot cards. On his days off Alfred would show up on the set just to watch the other actors do their stuff. He had been a leading actor in Broadway's American Repertory Theater when we first met. He played Hamlet and Julius Caesar and many other distinguished roles Lalo Schifrin is one of the most important film composers of the 20th-century. His music score helped Mannix achieve the dynamic tensions necessary in every weekly episode. I had lunch with him on the lot a couple of times and he told me that the pay was good and he was grateful for the job. It gave him time to work on more serious stuff.



Speaking of serious matters, may I tell you an important story. One of the producers, Mr. Ivan Goff, had been a neighbor of mine in Malibu and knew I'd owned a classic Rolls Royce which was in tiptop condition. I was proud of it, and rightly so. I think that's what prompted me to take the job in the first place. I had achieved a certain amount of notoriety in the fame game mostly for the portrayal of heroes. In this particular script I was expected to play a bad guy. It wasn't quite my cup of tea, but, Mr. Ivan Goff promised to show my car off to the entire world. If, and only if, I appeared in this episode. He said he'd pay me an extra three hundred dollars to boot. I said, "YES." I painstakingly polished it the day before I was due to start work and couldn't wait to navigate my magnificent automobile down in front of all the cameras during my first entrance in that Mannix episode. The weather was lousy and the director decided to cancel the shot and wait for a sunny day. Later on that week the weather turned around, but they were only able to 'sneak' a shot as I exited the scene, out of Mannix's office window. My beautiful old car was barely visible. It was heartbreaking and I was terribly disappointed, and how! I told the producer to keep his damn money and buy himself a box of cigars. I remember that Rolls-Royce slight more than anything else that happened to me during the entire Mannix filming experience. As you can see from this profound story, an actor's life and career can be motivated by very serious issues.



Pat, if you have children who might be thinking about coming to Hollywood in search of fame and fortune, please tell them for me to leave their classic Rolls Royce's at home. Why break their hearts with cruel indifference.



Respectfully.



Robert Brown

(star of 1960's show "Here Come the Brides")


FOR PAT,

MIKE C. IS THE KINDEST, SWEETEST STAR OFA SERIES I EVER WORKED WITH. AND THE MOST FUN. HIS GOLFING BUDDY, DOUG SANDERS USED TO HANG AROUND THE SET, DRINKING MOSTLY BUT VERY ENTERTAINING. THEN MIKE WOULD SEND OVER TO THE ONLY
GREEK RESTAURENT AND HAVE DELECTABLE GREEK SANDWICHES SENT OVER TO THE SET.

AT ONE GOLF TOURNY WE EACH ATTENDED, A DARLING TEDDY BEAR WAS ON UP FOR AUCTION AND HE BID ON IT AND GOT IT FOR ME. THAT WAS THE SWEETEST AND I STILL HAVE IT TODAY. MY GREADDAUGHTER PLAYS WITH IT NOW WHEN SHE VISITS ME IN NEW
YORK. BY THE WAY HIS VERY LOVELY WIFE WAS ALWAYS AROUND AND THEY SEEMED SO HAPPY TOGETHER. GREAT HOLLYWOOD STORY, EH!

LOVE,
MARJ DUSAY
(Television actress/several Mannix appearances)


Dear Pat..It was always a pleasure to work with Mike Connors. He was always very considerate of his guest actors and his set was relaxed and supportive always.

One show stands out but it might be a bit too risque for your discussion group. It was a show I did just before leaving for Rome to try my luck at breaking into Italian movies. It was a scene that came after the bad guys had been cuffed and put into the sheriff's car. And I, playing the sheriff have a line: "I'll say one thing for you Mannix. You really hang in there." And it came out: "I'll say one thing for you Mannix. You're really hung." Of course we had to do it over again.

Best wishes...
Kevin Hagen
(Late actor best known for "Little House on the Prarie"/Mannix episode mentioned "Lost Sunday")


Thank you for your good letter of June 11. My Mannix assignments remain among the most pleasant I have ever had. I have been searching my memory for anecdotes such as you've requested and I can't come up with anything specific. I do remember enjoying making one of the most interesting shots of my then young career. As I remember, it started with a dark screen and pulled out to reveal that we had been inside the pupil of Mannix' eye. By the end of the shot we were looking at Mannix seated in an examination chair from over the shoulder of the opthamalogist who announced to Mannix that he was temporarily blind. It was a pleasure hearing from you. Good luck to you and your group.

Corey Allen
(Director, "The Sound of Darkness")


I have not seen the one MANNIX episode I directed since it aired on the networks over thirty-five years ago. My memories of doing the show are very dim. I remember Mike Connors as being a very professional, warm person.
(That was not always the case with series stars.) I remember liking Larry Storch -- like most comedians, a very serious, intense actor. Wasn't Joe Campanella a regular on the series? I seem to remember that. I had worked with Joe previously when he guest-starred on THE FBI. I wish I could be more forthcoming. I do think television in the sixties and seventies was a special period. I admire the efforts today of people like yourself to keep the work of that period alive. Now if only someone would go into the vaults and revive NAKED CITY and ROUTE 66.

Sincerely

Ralph Senensky

****

Dear Ms Talley:
Thank you so much. I received the video cassette of MANNIX's Another Final Exit. Playing it and reviewing it was a very pleasant and unusual experience. It was like viewing a film I had never seen before, much less directed. That in itself is a comment on a craftsman and his work.

I woke up this morning realizing that last night I dreamt of telling Walter Brooke (who appeared in the film) about viewing it. Walter Brooke was a very old friend. We had met in 1952 when I was the assistant director for a stock company north of Chicago and Walter was a rising young star, who came to the theatre in a package starring Franchot Tone and Irene Manning. I stage managed their production. Later in Hollywood, I directed him in many,
many television shows and we saw a lot of each other socially. I remember in the dream being very enthusiastic about what I had seen. I told him that I had forgotten that we had worked together on MANNIX. Oh yes, Walter has been dead twelve or thirteen years.

Another actor whom I had forgotten appeared in MANNIX is Don Hanmer. We too are very old friends, although our association does not go back as far as my friendship with Walter. But Don lives here on the Monterey peninsula. If
we don't get to see each other too often -- he has medical problems and I have been very involved the past year with local theatre -- we usually speak by phone once a week. I will be calling him shortly to tell him about receiving the video. I know he too will want to see it.

There was another association that I remember came out of this MANNIX. I interviewed and auditioned a young, talented, blond actress who did not get cast. But I remembered her later and eventually did get to work with her many times, and she too became a very personal friend. She was Arlene Golonka.

I hope this does not sound too self-centered, but I thought the episode was excellent; I was proud of what I saw on the screen. (That is not always the case when I review past work.) Performances were uniformly fine. I very much admired the camera work of Gert Anderson. (We had worked together once berfore on MISSION IMPOSSIBLE.) Very film noirish! I really liked that final action sequence in the hills. All in all a much better piece of work than I had remembered. And I thank you again for bringing it to my
attention. I'm sorry that I can't talk more about the actual making of the film. I really and truly don't remember. When I first started directing television
in 1961, I remember that I just knew I would never forget any actor with whom I worked or any frame of film I ever shot. Thousands of miles of film later -- it didn't work out that way.

Thank you again for the video. And please let me know when your MANNIX website goes up. I will certainly come visit.

Sincerely
Ralph Senensky
(Director/Mannix episode "Another Final Exit")

Mannix was so long ago, but I remember that it seemed to be such a happy set. Everyone was really fun and kind and welcomed all the guest stars with "open arms". As a sidenote, I was looking at the Mannix video in which I was a hairdresser, and had to laugh...I made that "dress"...it was all abstract pieces of suede. I was really into sewing at the time!
- Melindy Britt (actress who made several Mannix appearances)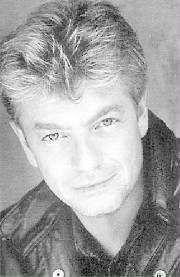 Dear Pat:

Thank you so much for sending that DVD. I honestly don't think I've seen that episode since it first aired 30 years ago. It did bring back a lot of memories, where to begin:

The slap from my screen mother was real. We did three takes, and it HURT! You could hear a gasp from the crew (and my mom!) when she hit me. But I actually started to tear up, and it made for a good reaction from me, don't you think?

I must have just turned 16 at the time because I drove myself to the house of the actress who played the head gang member's (the one who got shot by Mannix in the opening) girlfriend for a rehearsal) before we shot the scene.

Speaking of driving, remember the scene where they all pull up in the car Arleigh stole? Well, they cut it (which annoyed me because it looks like the typical "fakey" when an actor can't or won't drive on camera), but I actually drove the car (it was a stick-shift, three-on-the-tree) at speed, from around the corner and right up to the mark on the first take (the sound of the screeching tires is real). Mike Connors was really impressed as was the stunt guy. I think that's when I knew I could drive & wanted to be a stuntman. I got into off-road racing very soon after that. My mom let me go get her car when we wrapped, and I promptly went speeding around the Paramount lot in her Vega G.T., much to the chagrin & consternation of everybody, including the Security guards who chased me down in their little golf carts. I got in BIG trouble for that one! In retrospct, it was a silly thing to do. It was dark, and those lots have a lot of unseen dangers - that's why the speed limit is 5 mph! I met Mike Connors several years later on "FBI Files" or some other show he was hosting/narrating, and he was really nice and genuinely remembered me, noting the driving scene and that he thought I was a really good actor for my age. The clubhouse set had a really cool pinball machine called "Spanish Eyes" which just so happened to be one I had mastered at the arcade near my house. In between takes, and at lunch, I challenged one of the crew (supposedly a pinball guru) to a game and I beat him ROYALLY! The main thing I remember, not only about "Mannix" but about my entire child-acting career, is that I was always asking questions of the crew, camera, wranglers, stunt people, etc. and not just hanging out in the make-up trailer with the other actors. I instinctively sought out information about the PROCESS, which became invaluable to me when I continued my career behind the scenes, so to speak. I can honestly say, I have done almost every job on a film unit, and now I'm primed and ready for producing and directing (after all, isn't that what we all "really" want to do - the old cliche?). The more I see this old stuff, and talk to former fans like yourself, the more appreciative I am of those wonderful times, and I realize just how lucky I was - and am - to get to work in this industry, despite all the politics, egos, drama, regrets, heartache, uncertainty and plain old bulls**t I deal with everyday.

Pam Ferdin and I caught up with each other. She is a real sweet girl and a HECK of a little actress - she could cry at the drop of a hat. That reminds me of another story, if you'll indulge me...? Anyway, Pam and I were on "Lassie" together. She played a deaf girl with a pet wolf. The wolf is shot by a rancher, and we discover it in a cave (with help from Lassie, of course). We're shooting the scene where she has to cry over her injured (and, we think, dying) pet - the wolf gets better, this is TV after all! Anyway, you could hear a pin drop on the sound stage. Everyone is caught up in the moment, big, tough, hairy grips are sniffing & wiping their eyes, and all of a sudden, the unmistakable sound of a FART echoes through the sound stage. The culprit was standing right in front of me and some crew members, he looked around, tried to play it off, but he was busted. We tried, but pretty soon, the whole cast and crew, including Pam (but except the farter), was laughing and we had to cut.

Thanks again for seeking me out, and for bringing back all those memories. If you have any other old shows I did, I'd love to see them also (or are you just about "Mannix?"). Anyway, take care. BTW, my wife is originally from Germantown, TN. Thanks!

Stephen R. Hudis
(Arlie from "The Gang's All Here" and now a stuntman)

Who is Florence Hayes, you may be asking? And what does she have to do with Mannix? Well, Ms. Hayes knew Mike Connors as Jay Ohanian, a schoolmate. Apparently some things never change! See below.

****

Dear Pat,

I'm sorry I don't have any anecdote to contribute about Jay Ohanian. All I can remember is seeing him on the stage at Fresno High School playing his accordion -- and thinking that he was very good looking!

Cheers--
Florence Hayes
Stay tuned for additional Mannix memories.