Mike seems to be enjoying the "Tightrope" script as much as his fans love watching him in his first series which pre-dates "Mannix".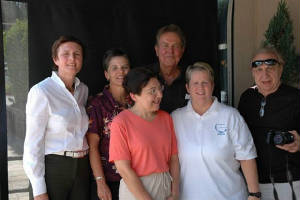 Mike posing with some of the Barracudas and friends after lunch.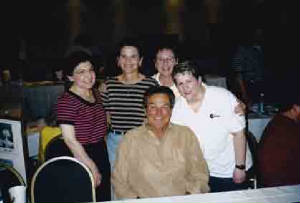 Mr. Connors was nice enough to suggest a group photo with some of the Barracudas during his appearance at a convention of classic movie and television stars, singers, and writers in Las Vegas in June of 2003. From left to right, Anna Smith, Ellie Watkins, Pat Talley and Helene Gagne.